Jack Wills
In 2007, fashion retailer Jack Wills chose Inflexion as its minority backer. During our investment we supported management to expand across four continents and quadruple the number of shops. The firm was sold in 2016 to retail investor BlueGem.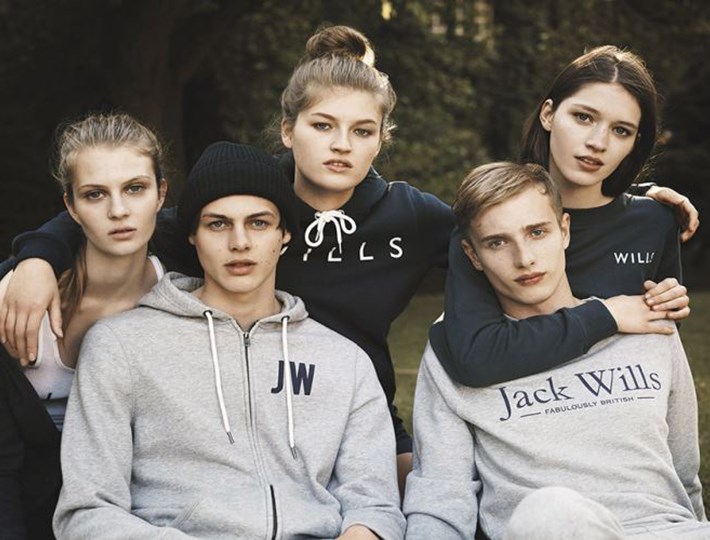 The company
Jack Wills is a premium fashion retailer of 'Fabulously British' casual wear, homeware and accessories for the 16-to-24-year-old market. Established by two friends in Salcombe, Devon in 1999, the company has grown rapidly to become a well-established and well-run niche retailer. At the time of the sale to BlueGem, the firm operated in more than 80 shops on four continents.
The Inflexion investment
Inflexion invested for a minority stake in the business in July 2007.
The Inflexion difference
Following our investment, we introduced the team to a number of retail entrepreneurs with strong international credentials. In addition, we worked closely with the company's founders to build a management team fit for an ambitious, international business. In 2015, Peter Williams reprised his role of CEO to continue the leadership of the company he co-founded.
Through our investment we helped to establish the brand's presence in the US and Hong Kong as well as through franchises in the Middle East. The number of stores grew from 21 in the UK at investment to in excess of 80 across four continents at the time of exit. This expansion meant headcount grew significantly, rising from 142 full time employees at investment to almost 1,900 heads across four continents by early 2016.
Having professionalised the business, we also put in place the right infrastructure for growth and helped accelerate the brand's digital evolution.