Inflexion at a glance
£10m-£300m
Investment size
29,000
Employed across our portfolio
700 years
Collective private equity experience
£5.4bn
Assets under management
Countries reached by our portfolio
Flexible approach
With three bespoke funds we can provide truly flexible funding tailored to meet the requirements of the businesses we back.
Our Buyout Fund provides majority funding to accelerate growth, our Partnership Capital backs larger businesses with minority capital, enabling management to retain control of their businesses, whilst our Enterprise Fund backs SMEs for a minority or majority stake. All the teams we back have access to the full range of Inflexion resources.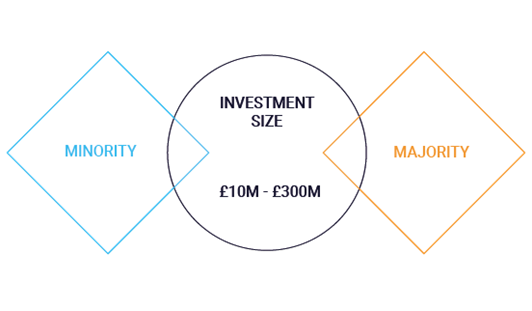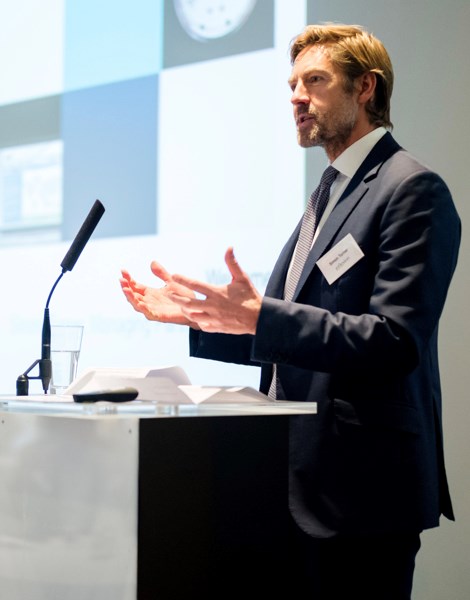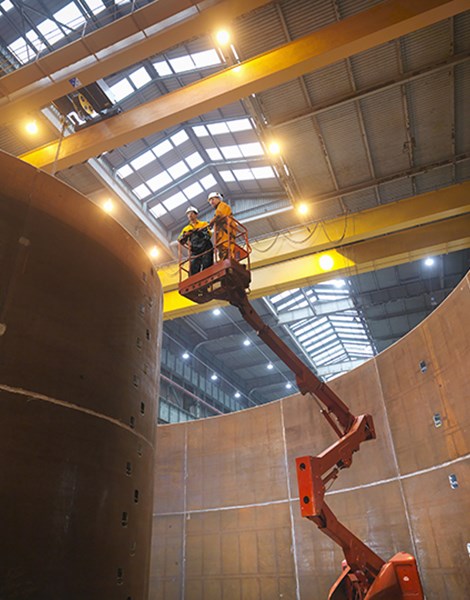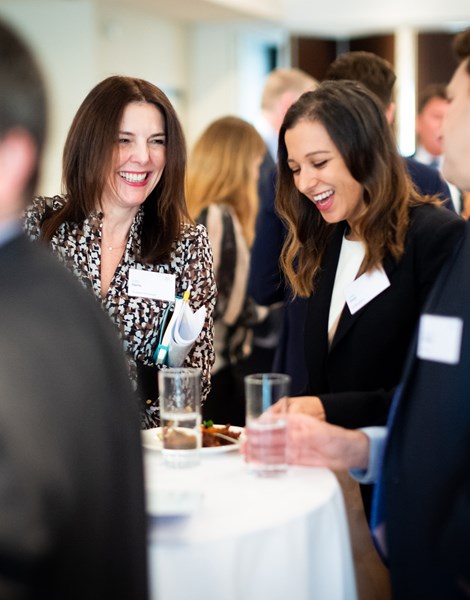 Awards
We are proud to be recognised for the work we do.
We have retained our top ten place in Preqin's global league for consistent performance for the eighth year running. Inflexion is the only UK firm in the top 40.
We were also proud to be named Mid-Market Buyout House of the Year at the Unquote British Private Equity Awards 2019, UK House of the Year and Grand Prix House of the Year at the Real Deals Awards 2019, Growth and Buyout Fund of the Year at the Investor Allstars Awards 2019, Mid-market firm of the year – EMEA at the Private Equity International Awards as well as Best UK LBO and Best Fundraising and Investor Relations at the Private Equity Exchange & Awards.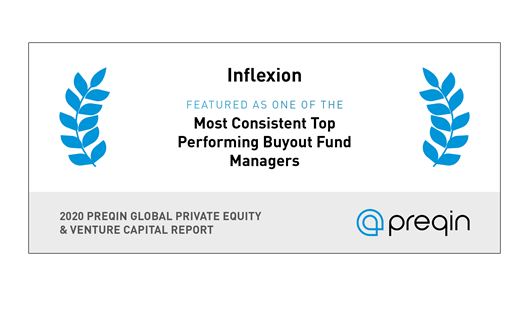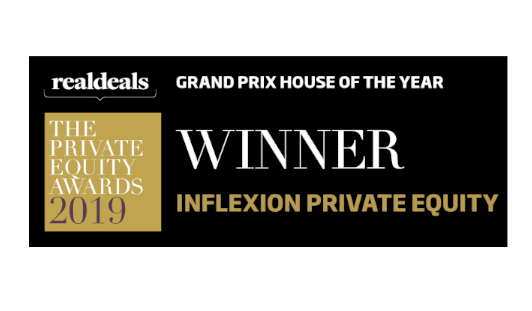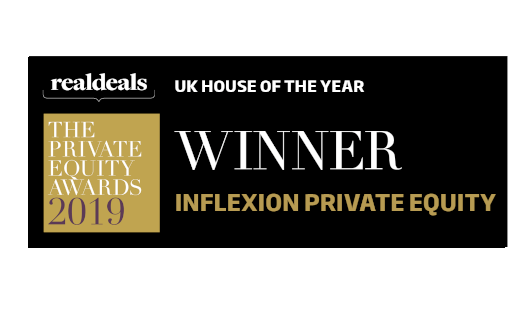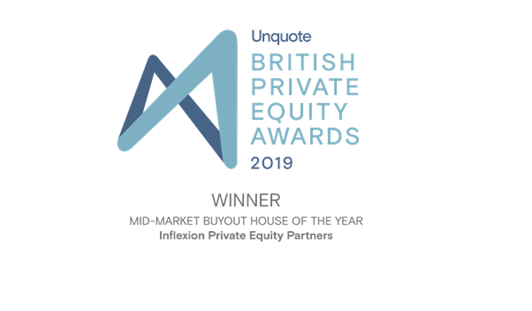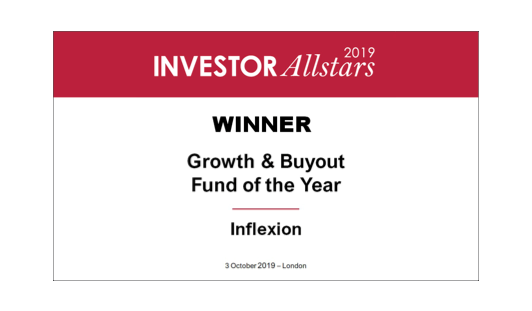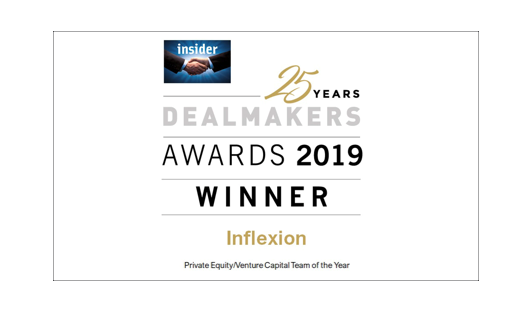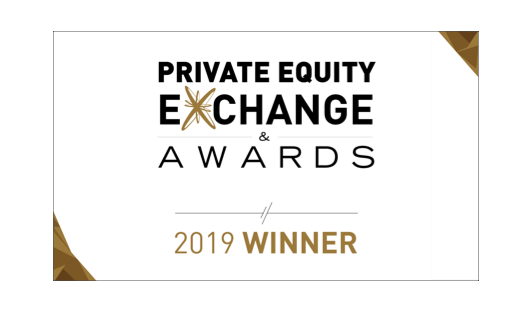 Our testimonials