Private equity: more than capital
Growth plans have undergone a lot of change in 2020. If you are looking for flexible funding, as well as the support of an experienced partner, private equity could be for you. Inflexion Partner Andrew Priest explains the importance of finding the right backer for growth.
Passion and perseverance tend to be strong drivers for entrepreneurs, and this can take many a long way. But even the most ambitious of entrepreneurs will have faced testing times recently and may be looking for support as they consider their plans back to growth. These plans are likely to look very different to what they were 12 months ago, with new challenges and opportunities having presented themselves. Many businesses will be facing critical junctures – opportunities to buy another business, rethink their digital offering or expand geographically, for example – which can be as tricky as it is exciting. Or they may be looking to buy their business out from a parent, or even plan for their own succession as time passes. Fortunately, private equity could be a great partner to help overcome these hurdles given the financial backers' ability to provide both capital and expertise.
Just as each business is unique, private equity firms also differ, so it is important to find the right partner for your journey.
Click below to learn more about how private equity can provide more than just funding:
M&A: Thoughtful acquisitions can transform a business. We've supported over 260 for our partner companies.
International expansion: A local presence is key to affect successful geographic expansion, and our on-the-ground experts in India, China, North America and South America provide invaluable experience and connections.
Digital enhancement: Executing a well thought out digital strategy can help businesses across all sectors provide a better customer experience and build up valuable data.
Talent management: People are at the heart of every business, and their engagement is crucial to success. We have an experienced team to support our portfolio with this critical area.
Commercial strategy: Having the right product-market-pricing fit coupled with strong sales execution is key to accelerating revenue growth and success. We have a team dedicated to supporting our portfolio on go to market strategies including pricing, proposition and sales.
It's clear that the right private equity partner brings more than much-needed capital; they can bring expertise crucial to support growth. In these uncertain times, a backer with experience in managing through economic downturns with a culture of support is vital.
M&A
If you're looking to expand by way of acquisition, it's best to seek out a firm which has relevant experience in this complex exercise. Since our founding over 20 years ago, we have supported over 260 acquisitions for our portfolio companies, from sourcing and approaching targets, to negotiating with them, to introducing banks where funding beyond our equity was required, and to then integrating the businesses post-deal. One acquisition we supported in 2018 doubled the business overnight of builders merchants Huws Gray after providing the business with minority funding. Wealth management firm Succession has made over 50 acquisitions since we backed the firm in early 2018.
Owing to the delicate nature of integrating businesses post-deal, and the need to respect delicate cultures and embedded systems, we often undertake M&A early on in our partnerships. For example, we backed managed IT and communication services business Ridgewall in November 2019 and supported the firm's simultaneous acquisition of QDOS SBL, giving us ample time to work with the teams to integrate their IT and cultures, among other things.
Other firms are pursuing an ongoing M&A strategy. Ocorian, a corporate, fund and fiduciary administration services provider which we helped to buy itself out from its former parent in September 2016, had already made three acquisitions prior to its transformational purchase of Estera in 2019 to add to its global reach. Today the firm serves over 8,000 clients from 18 key global jurisdictions.
International expansion
Firms may also look to grow by expanding overseas, which can be achieved through M&A, organically, or a combination of both. Our portfolio now reaches 160 countries, with our in-country experts in China, India, Brazil and the US on-hand, and often instrumental, to the international success of businesses we back. Together we've helped facilitate 42 international add-ons in 19 countries to help our partners realise their global ambitions.
The presence of our in-country experts was particularly helpful during the lockdown months when travel was severely restricted, as they were able to represent our partners in their respective geographies, securing new clients and helping to facilitate the transition to remote working where required.
Over the years, our in-country experts have helped with warm introductions and local know-how. Optical transceivers business Halo for example has seen first-hand the benefits of a local presence in fast-growing markets. The business was created in 2017 when we merged UK-based ProLabs with California-based AddOn, and more recently the firm has been growing in India with our local presence there. At the beginning of 2020, our in-country expert facilitated a meeting which resulted in securing a major Tier 1 telecoms provider in India as a client the day before lockdown commenced in the country. This has now resulted in a contract that is worth $2 million and is likely to be repeated annually.
CloserStill Media, an exhibitions business we provided minority funding to in 2015, expanded through geo-cloning its exhibitions in emerging markets and through eight acquisitions during its successful partnership with Inflexion. CloserStill attributes much of the success of its Hong Kong presence – as well as securing the largest order in the history of its Asian business – to working with Inflexion's in-country expert in China. Overall the business's international revenues grew 6x during our three-year minority partnership.
Similarly, specialist crop and animal health information and data provider Kynetec carved itself out of Frankfurt-listed parent GfK in 2016 with our help, and subsequently utilised our in-country Brazil expert to help launch operations there. The company was able to conduct business almost immediately, as the Inflexion contact utilised his 20+ years' experience of working in South America to work quickly through the necessary administrative and legal processes.
Digital enhancement
Lots of growth can take place from your office – even home office, as we've learned in 2020 – and we've spent a lot of time helping our portfolio to enhance their digital offering and capability. Whether overhauling a website to better serve clients and generate valuable data, or implementing a new software platform to streamline business operations, embracing digital can help businesses across all sectors to provide a better customer experience and open fresh efficiencies and opportunities. Gone are the days when a digital presence was the sole preserve of high-tech companies; for instance, our digital team is working with Marley, a century-old roof tiling specialist, to support its adoption of systems to create a better customer experience. The firm invested in a new digital platform around 18 months ago to enable customers to self-serve with a range of design, specification and installation tools.
Other areas of digital can seem rather futuristic – fun and effective. For example, the team at Virgin Experience Days (VED) has seen the benefits of robotic process automation (RPA). As a curated experiences business, VED has peaks and troughs in its customer activity. Rather than bringing additional people in over peaks to process customer orders, the firm is now using robots to help smooth the workflow. Typically processes which are manual, time-consuming and require little in the way of human value-add lend themselves well to RPA, especially as it's clear such tasks are not rewarding for people. Now VED can re-focus staff to the frontline of dealing with customers and higher value-add tasks, which they can also find more engaging. Not only should that make for happier staff, but it also reduces wait-time for customers, and the potential for human error is much reduced.
VED views RPA as transformation rather than termination as it frees up humans to do more rewarding tasks, rather than stealing their jobs. In fact, the team have named the robots after characters in The Jungle Book, showing the symbiotic co-existence of the human and robotic employees.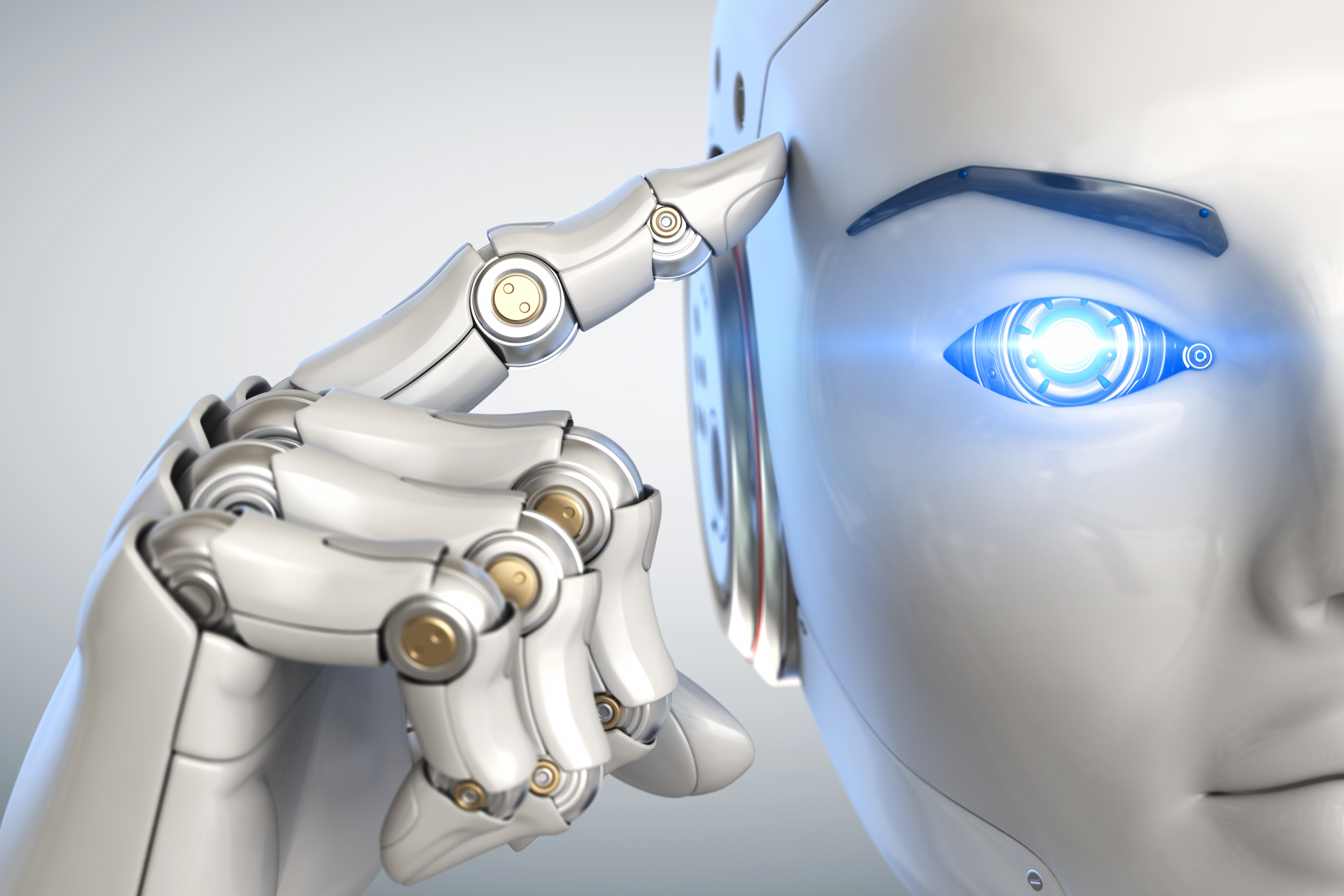 Talent management
People are at the heart of every company, and so we have focused on supporting portfolio management teams for a number of years. As part of growth or during times of uncertainty – whether a company is undergoing transformational M&A, expanding geographically, developing new operating models such as adjusting to new ways of remote working or just growing in complexity – attracting, nurturing and engaging valuable people is crucial.
We have a Talent Director who truly understands the importance of people power, having spent many years helping growing organisations optimise for growth, through organisational design and thorough scoping and agreement of the skillsets required to succeed. We recognise that every company needs different skills at different times, therefore we are always working with firms to understand and develop their organisations resources. Our network and experience in this crucial area helps management teams make the right appointments, which can otherwise require a lot of time and often money. This has been particularly useful in recent times, during lockdown our Talent Director helped to facilitate half a dozen C-suite appointments for our portfolio as these firms continue to prioritise a strong leadership team.
The importance of an engaged workforce has been proven time and again within Inflexion's varied portfolio of businesses. Fund, corporate and trust administration business Ocorian, for example, has engagement as a pillar within its HR department which they monitor through independent surveys every four to six months. The company has also invested heavily into a learning and development agenda, with a six-strong standalone Learning and Development team, and a cloud-based learning management system, enabling bite-sized education to employees.
Financial consultancy Lane Clark & Peacock (LCP), which we backed in 2016, has a strong emphasis on technical and soft skills training as well as mentoring programmes to support development. LCP's work in the diversity and inclusion and charity space also continues to expand; it is an area where the company sees lots of engagement across the board.
We also facilitate best practice sharing and partnering support to nurture and engage leadership at different parts of the journey as part of the Inflexion portfolio community. In addition to a dedicated Talent Director, portfolio companies have access to the Inflexion Network, which spans a variety of sectors and backgrounds. Professionals range from entrepreneurs to senior business leaders and policy makers, many of whom have experienced growing their business with private equity backing and so understand this journey.
Commercial strategy
Sales-led profit growth has always been at the heart of Inflexion's value acceleration strategy – but this has been sorely tested for most firms over the last few months. Focusing on retaining existing customers has been the highest priority for many businesses. As not all products and services are well suited for remote delivery, reassessing and testing your offering to tailor it to today's uncertain world is key. We have worked closely with our 48-strong portfolio to stress test and pivot plans during lockdown, and have learnt a lot with them in the process.
Our portfolio has access to a team dedicated to commercial effectiveness. This includes ensuring businesses develop the right propositions and commercial models, with a strong product-market-pricing fit. For example, we worked with the management team of Chambers, a legal rankings business, to understand their customer needs and journeys at a segment level, defining new offerings that truly met those needs.
Cross-functional topics such as pricing are often left with lingering questions around what the right value-based approach is, despite the clear and tangible impact an improved approach can have on the bottom line. Our team can provide tools for assessing customer willingness to pay and best practice on managing pricing trade-offs such as churn and volume growth. We worked with specialist roofing system maker, Marley, to understand how to better structure its pricing and managing discounting consistently to align with value delivered.
Even with the best go-to-market strategy, success starts and ends with sales execution. As businesses scale either organically or through M&A, complexity inevitably increases and transparency decreases. It frequently required the sales organisation to go on a maturity journey to keep the revenue engine humming. Clearer and consistent processes and tools become more critical, as does alignment with other functions such as marketing. We have supported the scaling and professionalising of sales organisations many times to enable them to reach ambitious growth goals.