Trust is key for technology
Alex Mathers attended the DMEXCO Digital Marketing conference held in Cologne and shares his two key digital takeaways.
Trust is front and centre
Continuing the 'techlash' theme we saw at this year's Consumer Electronics Show back in January, 'trust' was front and centre at this year's DMEXCO digital marketing conference held in Cologne, with even the motto for the event 'Trust in You'.
Recent studies suggest that trust in technology has been falling in the light of well-publicised privacy scandals and fines - with public trust in the internet (as measured by an EU-wide survey from Eurobarometer) falling to the lowest level since 2009.
Technology companies have responded in a variety of ways - from Apple's privacy-first 'Sign In with Apple' offering launched to rival Google and Facebook, but promising greater data protection via generating one-time email addresses for logins, and sharing limited data with application developers - to Facebook's new 'Off-Facebook Activity' privacy tool launched in beta this August. 
Data is central to all modern marketing and therefore all businesses need to make sure they manage customer data carefully.
However for marketers and AdTech companies alike, the most challenging problem is the declining ability to use 'cookies' (the tracking method used by almost all AdTech and MarTech platforms), as a result of the combination of increased mobile browsing, third-party cookie-blocking in modern web browsers, and GDPR and other privacy regulation. This of course creates opportunities for Facebook and especially Google, with their powerful combination of the Chrome web browser (with 60-65% market share worldwide) and extensive use of Google's single sign-on offerIng - but also for AdTech businesses offering identity resolution solutions, and businesses that are able to make effective use of their own first-party data.
Whilst the concerns for AdTech businesses are particularly pressing given the centrality of user identification and tracking to their businesses, data is central to all modern marketing ('today's data is tomorrow's strategy' was a particularly resonant quote from one speaker) and therefore all businesses need to make sure they manage customer data carefully.  This is essential to ensure the goals are achieved whilst maintaining trust and privacy.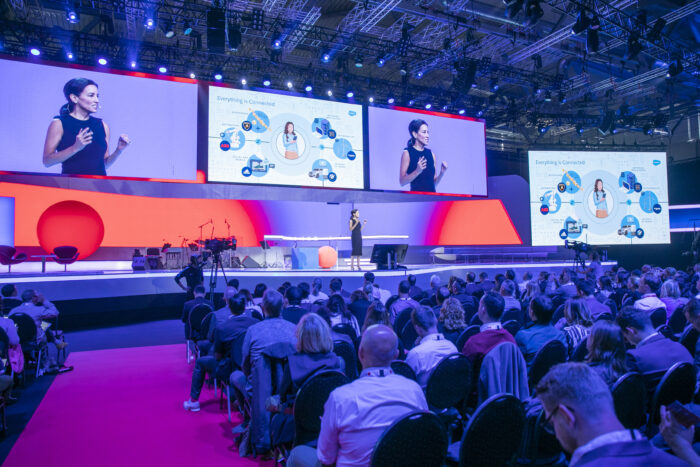 Trusted partnerships are key for CMO
Another interesting area of discussion was the changing role of the Chief Marketing Officer. There is no question that the role is getting increasingly complex, as questions on technology, customer experience and even broader digital transformation are brought into the CMO's domain - whilst expectations continue to rise on what can be achieved in the 'traditional' areas of brand building and demand generation.
This complexity is heightened by the increasing levels of specialisation particularly in digital marketing - where the tools and channels available are evolving so fast it can hard to keep up, and immediate feedback on performance shines a sometimes unforgiving (if helpful in the longer-term) spotlight.
No one individual can expect to be an expert in every aspect of today's marketing world - so partnerships are key.
The consensus from the CMOs speaking at the conference was unsurprising though - it's all about collaboration and partnership, both internally and externally. No one individual can expect to be an expert in every aspect of today's marketing world - so partnerships are key. 
Despite a trend towards in-housing, agencies still play a key role here, as a way to stay on top of trends and bring fresh thinking to the table. This however returns to the central theme of this year's DMEXCO which  is again about trust.  This is something that resonates strongly with us as partnerships are at the heart of our approach to Digital here at Inflexion too, where our digital associates network of individuals and trusted partners are core to how we work with our portfolio across topics from digital marketing to data science.