ELITE Evening with UKFast
We recently hosted an evening with ELITE, part of the London Stock Exchange Group and our portfolio company UKFast. Bod Buckby, Head of Primary Markets in the North at LSE, led a panel discussion on challenges of scaling a business in the UK. Carl Wormald, Partner at Inflexion participated on the panel, alongside Paul Hogarth, Founder and CEO of Tatton Asset Management and Edward Walsh, Group Finance Director at Coaching Inn. 
Attendees also heard from guest speaker Lawrence Jones, MBE and co-founder of UKFast, who set up the company with co-founder and wife Gail in 1999, and has led the firm's evolution. Lawrence spoke about the journey of scaling his business from a bedroom start-up to the major cloud infrastructure and co-location provider it is today.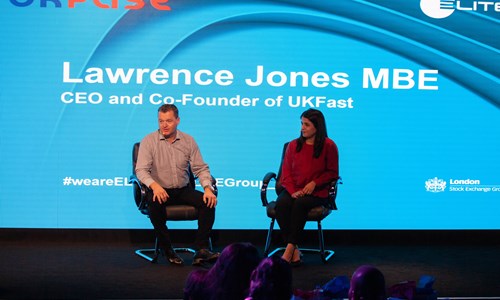 Contact