Enterprise
We have a large Enterprise Fund team dedicated to making investments in the £10m – £75m size range. All investee companies have access to Inflexion's sector and regional teams, alongside our value acceleration resources.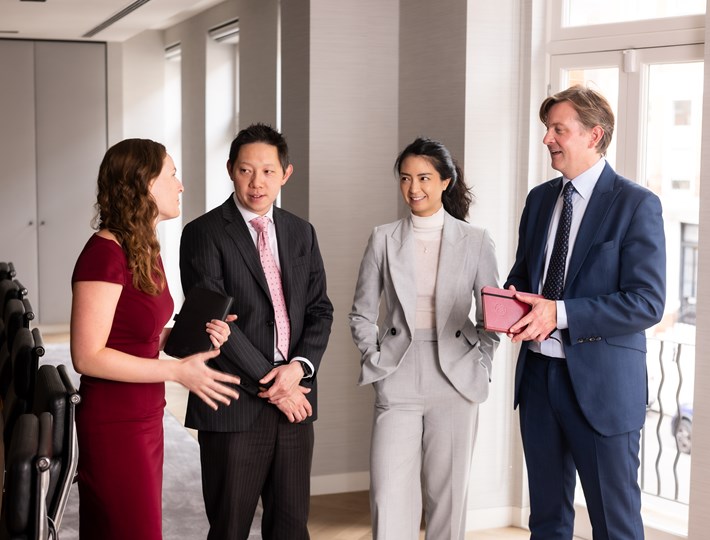 Up to £150m
Enterprise valuation
Our heritage is in lower mid-market investments and we have already backed a number of fantastic businesses in this market. We look forward to partnering with more of these businesses to accelerate their growth by bringing access to the full breadth of resources Inflexion uniquely bears.
Partnering with Inflexion is the best decision I have ever made for my business. The last four years have been tremendous in terms of what we have achieved. Inflexion's expertise and support in international growth and M&A has been invaluable, enabling us to grow substantially faster than had we undertaken the ambitious journey ourselves.
Matt McCormick, CEO,
Halo
Inflexion have been instrumental in building Comparison Technologies and helping us define our strategy for growth. They are a fantastic partner and always available to support and challenge us.
We were immediately drawn to Inflexion as they really understood our business, as well as the social media sub-sector. The business we have built has expanded quickly in the six years since we set it up, and it feels like a logical next step to partner with Inflexion as we look to expand into new territories and extend our data capabilities even further.
There was a real difference once we joined Inflexion and it's why we chose them – it gave us a more strategic approach to our international growth. There was the ability to leverage the skills of their international team. Frankly, without that resource, we'd not have been really able to assess strategic international options properly.
John Howie, Co-Founder & Chief Innovation Officer,
Lintbells
Films
Halo CEO Matt McCorkick and Chair Al Aguirre discuss how Inflexion were a "force-multiplier" in supporting the global growth of Halo Technology.
The Goat Agency Co-founder Arron Shepherd and Inflexion Partner Tom Pemberton discuss the power of social media and share how Goat utilises data to help businesses drive social and influencer strategy.